i-Vertix IT Network Management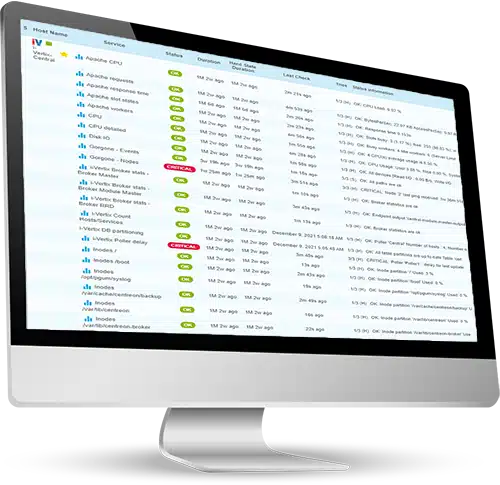 Complete overview of your infrastructure and services

IT OPS: integrations with different systems available (ITSM, CMDB and automation)

Flexible and scalable to fit all needs

Immediate economic payback
Complete overview of the IT infrastructure
Through one single tool, i-Vertix IT Network Management enables an extensive oversight of the IT environment, offering an integrated monitoring with immediate error correction. This optimizes operations through an early detection of problems and failures. i-Vertix is simple to deploy and offers great flexibility in terms of scalability, functionality and security.
The MSP mode enables to easily build a centralized monitoring platform, through which you can provide Monitoring as a Service. This allows you to take advantage of a fully managed system, without having to worry about any technical aspect.
The flexible architecture and the great scalability guarantee you a security for the future: your needs change and grow over time? No problem, i-Vertix evolves with you!
Boost your business with i-Vertix SaaS

Monitoring of distributed or hard-to-reach locations
Performed via i-Vertix Poller HW or SW appliance
Indipendent from the central management

End User Experience Monitoring
Application performance parameters analysis from the users' point of view
Support for Web applications, Windows (Java, WPF, Win32, WinForms, .NET, SilverLight, XBAP, UXP) and mobile applications (iOS e Androind)

Visualization of the monitored devices in a graphical context
Different types of fully customizable maps
Data correlation feature

Network Configuration Backup
Automatic backup of the configurations of network devices
Comparison between all saved versions
Fast restore of a previous configuration

Service Discovery, with more than 200 modes
Host Discovery
WMware Discovery

Easy installation and update of new plugins
More than 500 standards (network, database, cloud, storage, OS, applications, ecc.)
Template e autodiscovery features included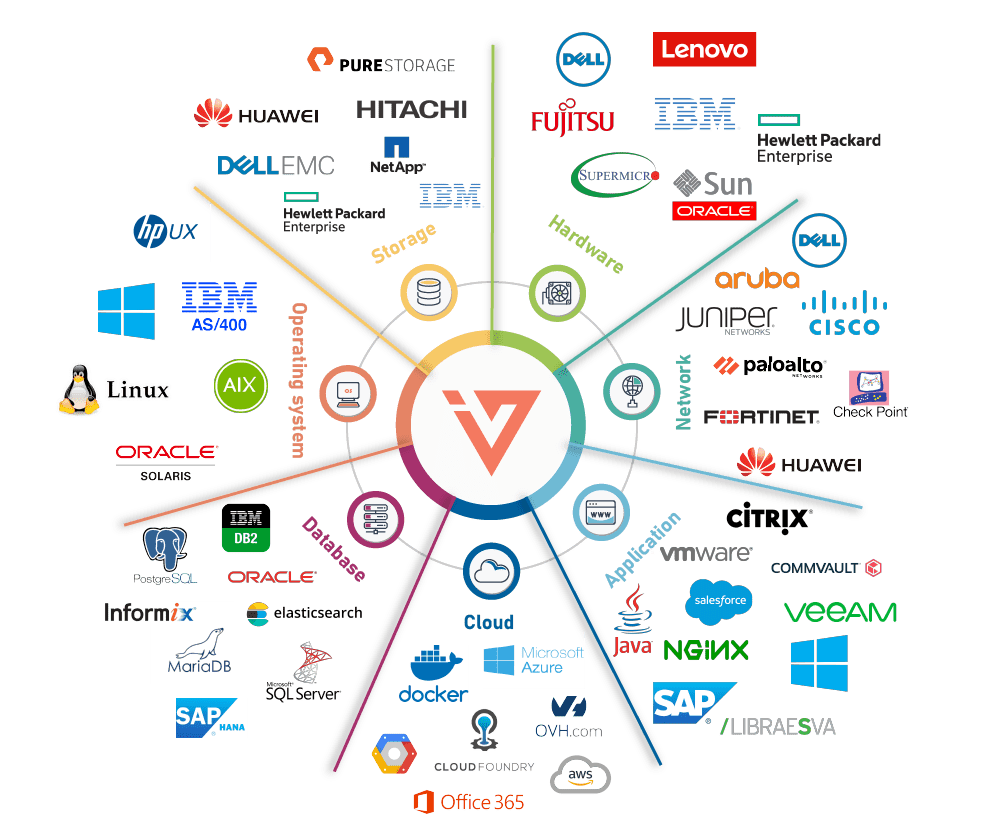 i-Vertix IT Network Management helps you monitor all devices, applications and services within your infrastructure:
Hardware
Network
Storage
Operating System
Database
Cloud
Application
Synthetic Monitoring
We currently support more than 500 technologies that can be managed through the i-Vertix Plugin Store.

Network-, WMware- and Host-autodiscovery

Pre configured templates to enable quick and intuitive configurations

Individual and interactive dashboard

Integrated Know how and at users' disposal

Quick installation with minimal training impact

Mobile app for Android and iOS