File Transfer Activity Monitoring and Reporting
Ipswitch Analytics provides IT teams with monitoring to assure reliability, documentation in support of compliance audits, and the insight required for improvement decisions.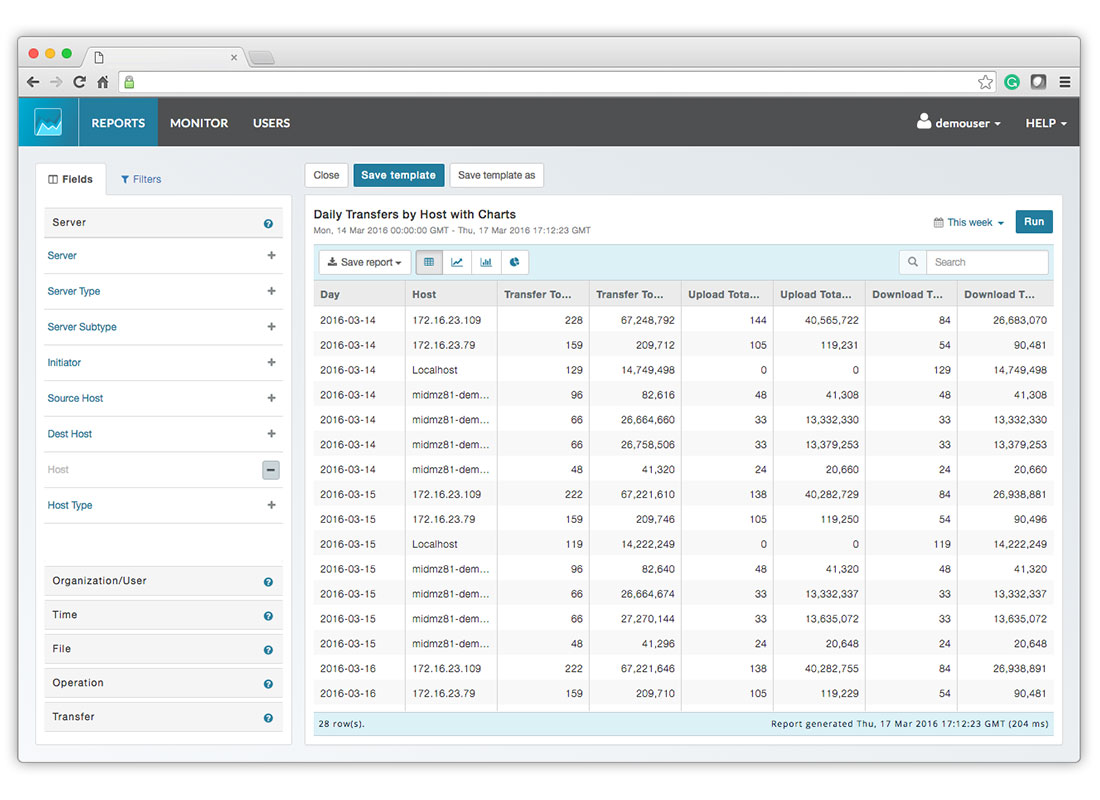 Simplify Audits
Easily automate compliance reporting with out-of-the-box templates for SLA, governance and regulatory audits.
Simplify the audit process. Instantly validate all MOVEit activity with a single consolidated view. Create custom reports or use over 50 out-of-the-box templates. Drag-and-drop elements to organize presentation of key metrics to validate compliance with SLA, regulatory and corporate policies.
Data Consolidation
Accesses and consolidates data across multiple MOVEit Transfer and MOVEit Automation servers via a co-located server agent.
Accesses and consolidates data from MOVEit Transfer and MOVEit Automation servers via a co-located Ipswitch Analytics Server Agent. Authorized users monitor MOVEit activity in popular web browsers from any device.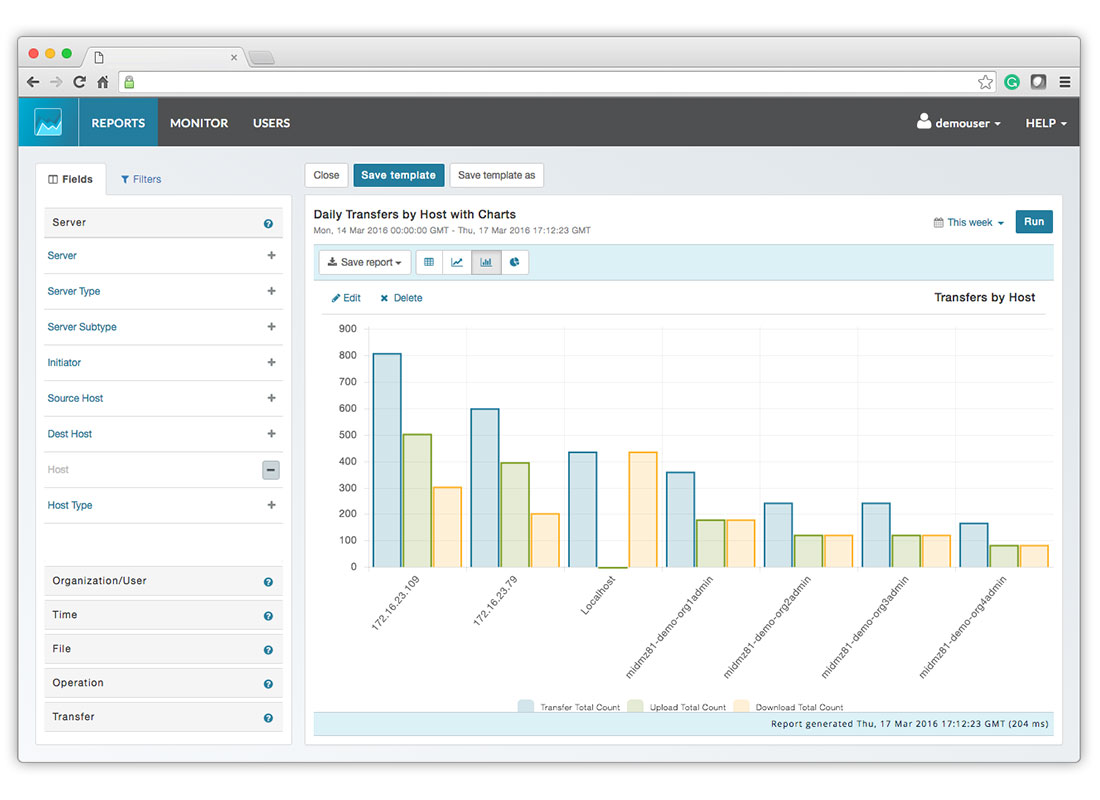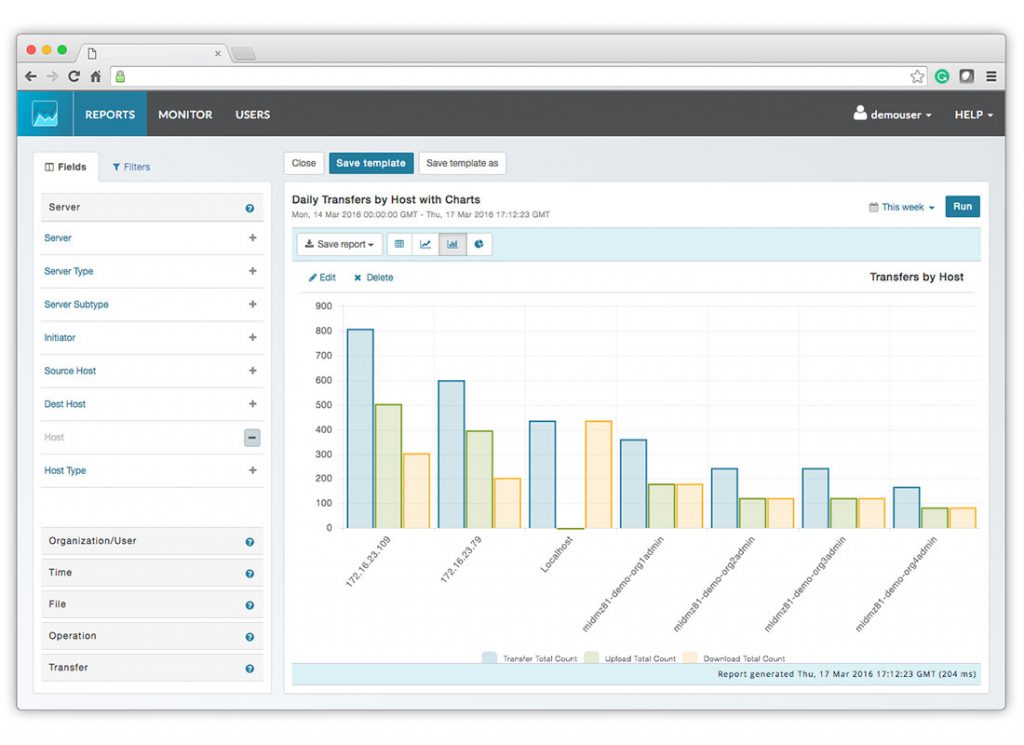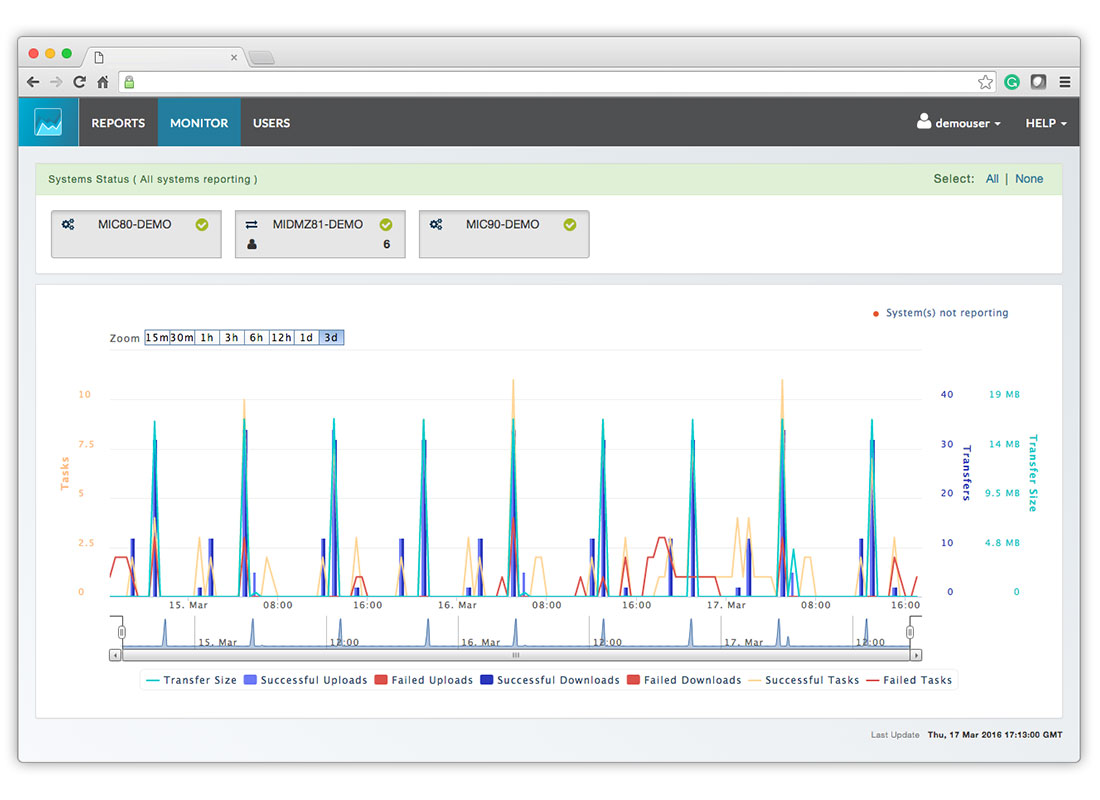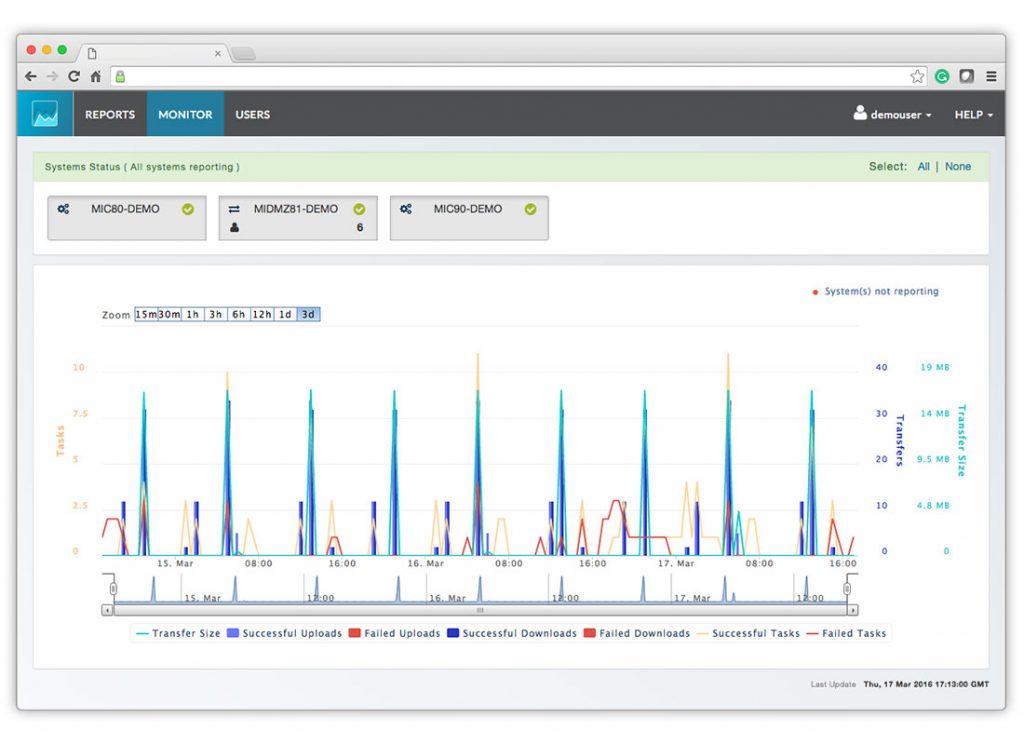 Automated Reporting
Automate Performance, SLA and Compliance Management Reporting and Monitoring.
Automate report creation and distribution for SLA and policy compliance. Customize reports, establish distribution lists with fine-grained access control and schedule auto-generated reports for delivery. Email alerts are sent to authorized users as reports are generated.
Visibility to Risk
Understand your exposure to unsecured email file sharing.
Our lightweight agent for Microsoft® Exchange extends your visibility to unsecured and potentially non-compliant transfers of sensitive data through ad-hoc, end-user email attachments. Easily implement the governance you need to maintain compliance with data protection regulations.