Ipswitch WhatsUp SME Package
WhatsUp Gold November Promotion
Up/Down Availability and Performance. At-a-Glance.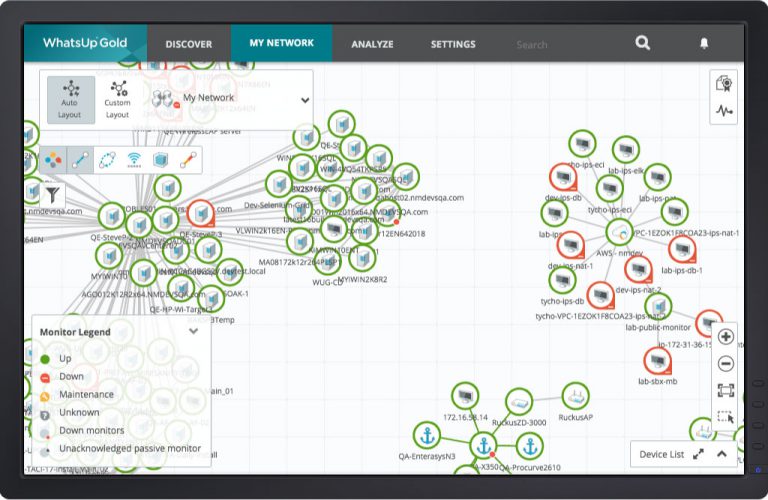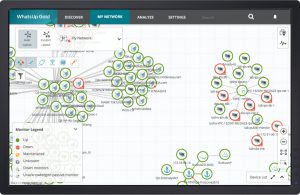 See what's up and what's down instantly whether in the cloud or on-premises. Get complete visibility to the status of network devices, systems and applications. Leverage topology-aware monitoring that understands network dependencies so you receive fewer, more intelligent alerts. Receive notifications through SMS, email, web or Slack so you know about developing issues before users report them. Integrate your other systems with a powerful REST API to automate your workload. WhatsUp Gold provides powerful monitoring of network devices, servers and applications – On-Premises and in the cloud. Special features of the solution include fast network discovery and interactive maps, prevention of alarm floods, and easy scalability as business needs grow.
Until November 30th 2019
we offer an attractive SME package (100 or 300 Devices) for WhatsUp Gold –
over 50% off the original price!
The SME package consists of WhatsUp Gold Premium with Network Traffic Analysis and Virtualization Monitoring and is available for the following versions:
WhatsUp Gold Premium 100 or 300 New Devices with 1 Year Service
Network Traffic Analysis 5 New Sources with 1 Year Service
WhatsUp Gold Virtual Monitoring 100 or 300 New Devices with 1 Year Service
Ask for a special promotion quote:
quotes@scos.nl
Automatically Discover and Map Your Entire Network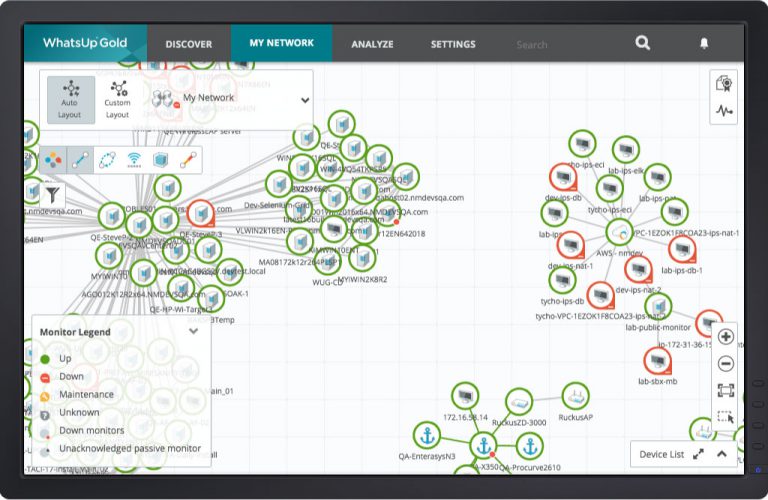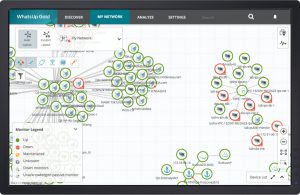 See connectivity and dependencies
See network devices, servers, virtual machines, cloud and wireless environments in context. Click on any device to get immediate access to a wealth of related network monitoring settings and reports. See how everything is connected and get answers faster. WhatsUp® Gold creates a detailed interactive map of your entire networked infrastructure.
Monitor Network Performance with Customizable Alerts
Know about problems before users call
Leverage a dependency-aware network monitor to generate fewer more actionable alerts.  Empower your network monitor with automated actions that trigger when a state change occurs including email alerts, SMS alerts, Slack alerts, IFTTT posts, service restarts, and web alarms. The alert center and dashboards put you in control.
Drill-Down from Customized Dashboards
Get answers quickly and take action
Create dashboards for individual users or technology domains to provide the information you need to streamline troubleshooting or administration. Customize dashboards with reports for servers, applications, virtual, wireless, cloud and network traffic. Export or schedule report runs to share with your team or management.