Visualize Network Traffic, Identify Issues & Prevent Exploits
Reduce risk and improve the security posture across your hybrid cloud with automated network monitoring and threat response.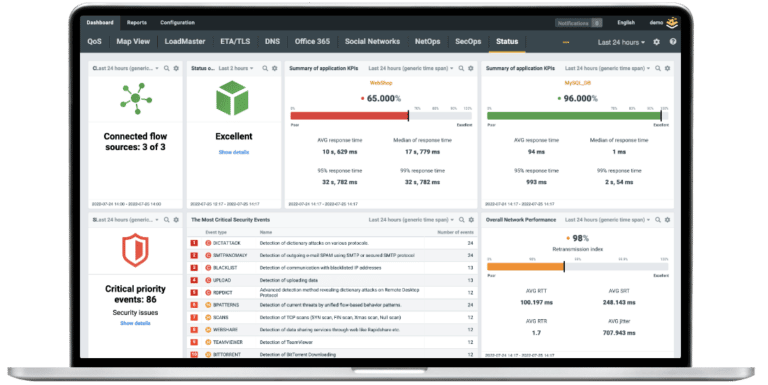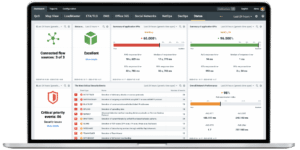 Tackle network issues & security threats
Network operations
Get detailed data about your network traffic.
Avoid user experience degradation.
Complete visibility in cloud, on-prem or hybrid.
Network operations
Stop malware, ransomware or unknown threats.
Seal the gap between perimeter and end points.
Orchestrate response to detected threats.
Appliances and software modules for network management & security
Flowmon Collector
Supports All Major Transfer Protocols
Virtual, cloud or hardware appliance providing highly scalable data storage and built-in analytics centre with configurable dashboards and reports.
Flowmon Probe
Virtual, cloud or hardware appliance generating detailed data from network traffic.
Flowmon ADS
The anomaly detection system protects against security threats and indicators of compromise hidden in network traffic.
Flowmon FPI
Automated auditing tool that records and interprets captured full packet data.
Flowmon APM
Monitors users experience of your applications, measures SLAs and other KPIs.