PRIMEUR DATA MOVER® is our multi-protocol, multi-platform, managed and secure file transfer enterprise solution able to create a fluid and secure communication flow between different applications.
PRIMEUR DATA MOVER® manages synchronous and asynchronous file transfer, never creating direct connections between data producers and data consumers. Data is shared without modifying the applications that produce or consume data, keeping the applications involved in the process totally independent. This process allows to add, swap, change or modify the IT and application framework.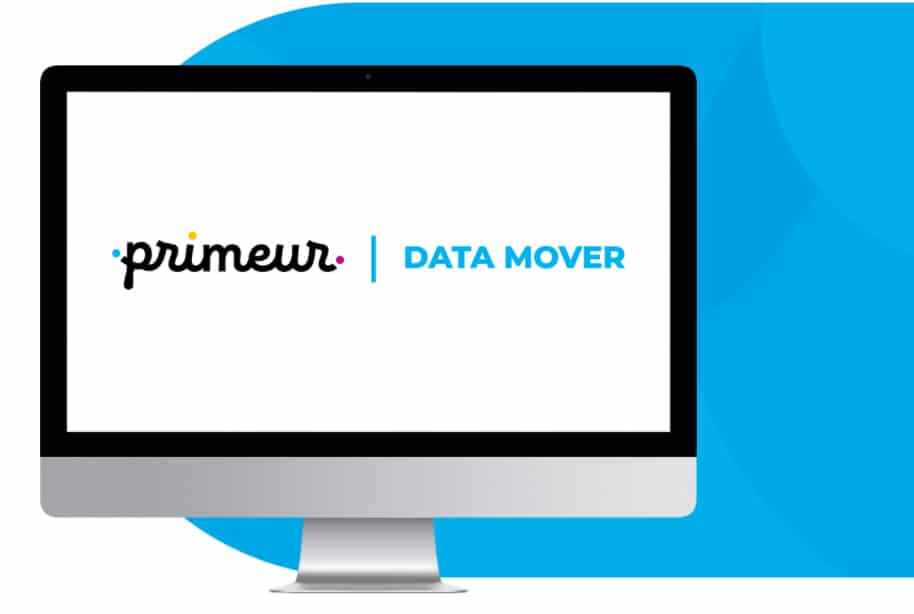 PRIMEUR DATA MOVER® allows total control, savings and operative advantages, such as: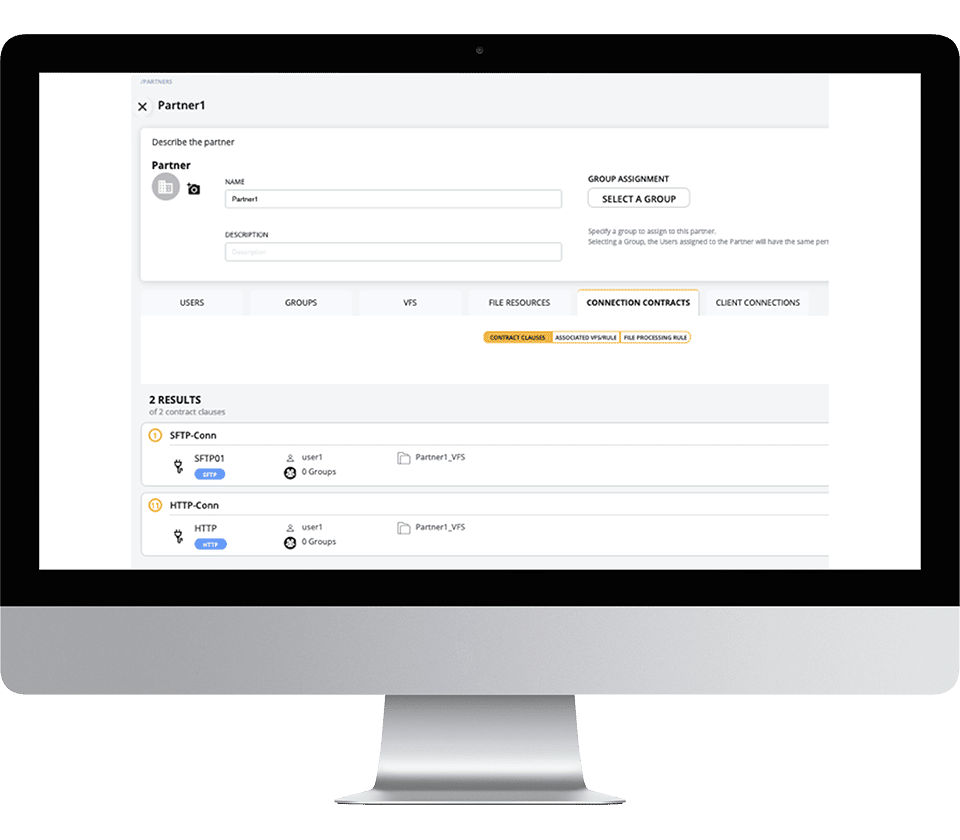 Fast and collaborative partner on-boarding
Accelerate the integration process with a time reduction up to 50%, thanks to an easy and fast collaborative provisioning of all the features and information useful to realize the requested dataflows.
Performance and horizontal scalability
DATA MOVER® architecture supports deployments that meet both high availability (clustering) and performance requirements, enabling horizontal scalability.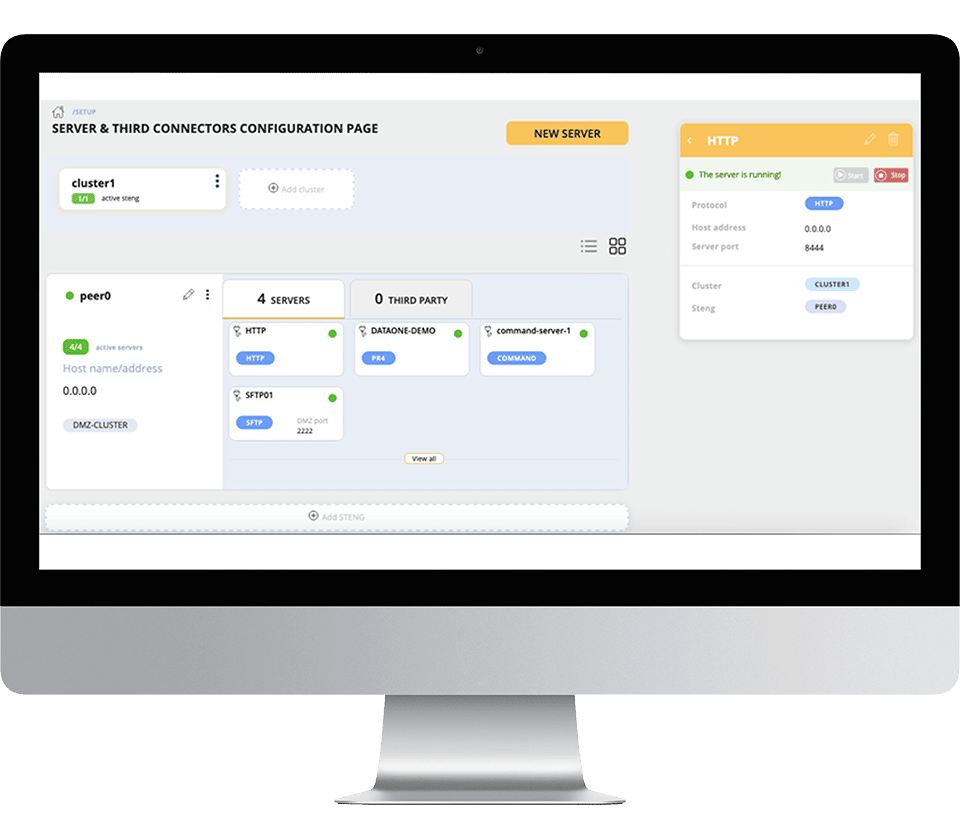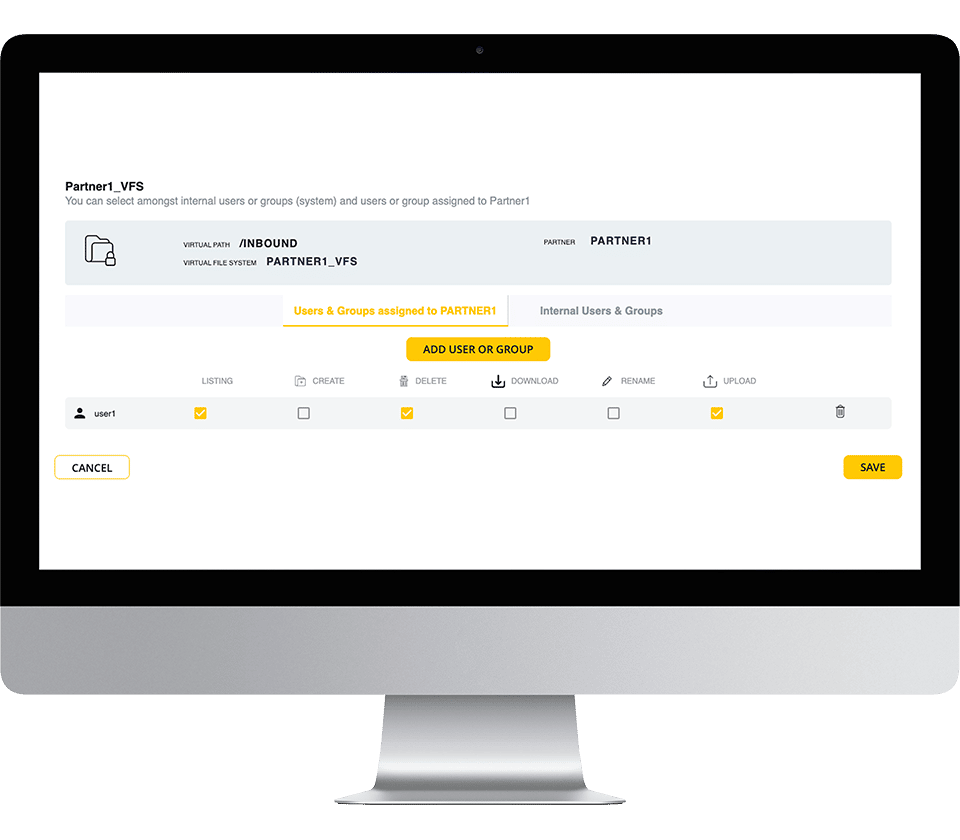 Highest security standards
DATA MOVER® bases its security services on PRIMEUR DATA ONE® technology guaranteeing the highest level of security during authentication, transport, data at-rest and networking (DMZ Gateway).
Improved IT-Business alignment
The use of the COA® combined with the DATA MOVER® event-driven model, provides a clear and intuitive high-level representation of MFT flows. This representation helps business users to define operative requirements and IT users to put in place their realization.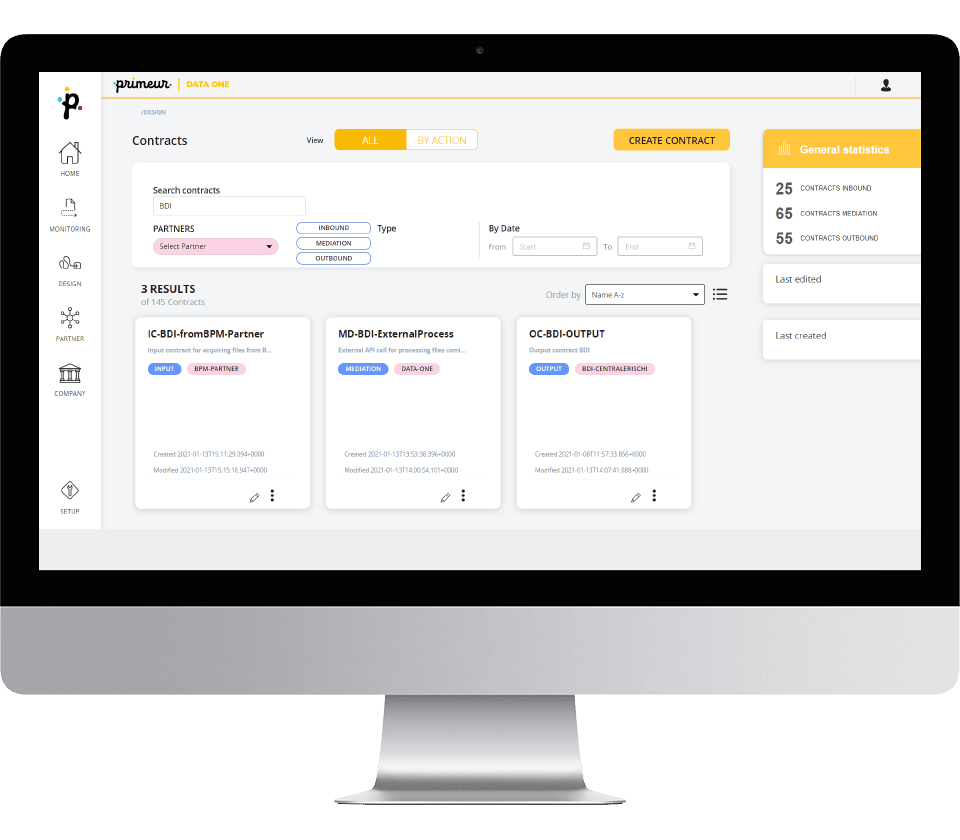 PRIMEUR DATA ONE® is our Hybrid Data Integration Platform.
Modular, scalable and capable of connecting third-party tools, it has been designed to simplify and accelerate all Data Integration processes while keeping integration dataflows always under control.
THREE MODULES, ENDLESS CAPABILITIES
PRIMEUR DATA ONE® is able to solve all integration problems by addressing them with its 3 independent but complementary modules:
OUR METHODOLOGY: THE CONTRACT ORIENTED ARCHITECTURE®
PRIMEUR DATA ONE® fully relies on the Contract Oriented Architecture® (COA®), a methodology totally developed and owned by Primeur. The Contract Oriented Architecture® (COA®) represents a real revolution for the data integration world.


Thanks to this methodology, PRIMEUR DATA ONE® allows users to easily model,


any Data Integration process end-to-end. Furthermore, it fosters cooperation between Business and Technical teams allowing to share a clear vision of integration requirements and to configure integration flows in a standard and consistent way.